Cajun Shrimp Fried Rice is a one-pot wonder full of flavorful shrimp and rice with a Cajun seasoning that the entire family will enjoy!
This Easy Cajun Shrimp Fried Rice is a spicy, wholesome, easy weeknight meal. It's a one-pan, 30-minute meal with the flavours of New Orleans! And it's gluten-free!
This Cajun shrimp with rice recipe would also be a fun dish to serve at a dinner party with friends. Place a large bowl or platter of this southern-flavored rice dish in the middle of the table, and invite your friends to dig in and serve themselves!
WHAT IS CAJUN SEASONING MADE OF?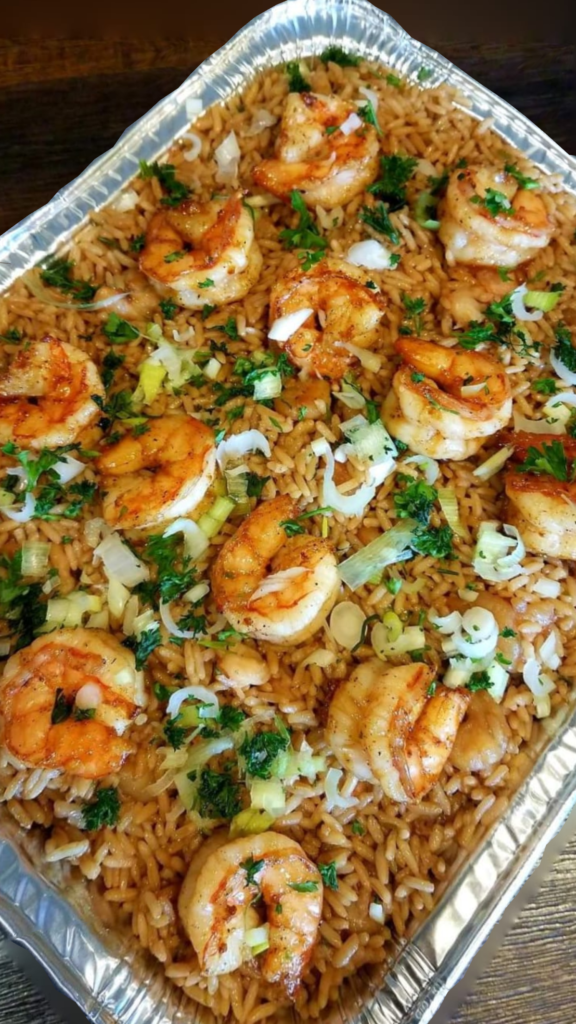 "Cajun" is a word used to describe the Acadians, who were the French colonists who first settled in a region of Canada known as Acadia. Eventually, the Acadians were moved out of Canada by the British in the early 1700s and they migrated way down south to Louisiana. Because they didn't have refrigerators, Cajuns learned to use every part of their animals for food and also used smoking and splicing techniques for preserving their foods. Cajun food is basically interpreted to mean "heavily seasoned" — which doesn't always mean spicy, but often is anyway because of the heavy use of cayenne pepper in a lot of recipes.
How to Know if Cajun Shrimp Fried Rice is Done"
Continue Reading in next page