Onion fritters are so easy to make, yet are filled with such a great onion flavor. They are quick to prepare, taste great, and can be used as a side dish, appetizer, or snack.
Easy
Quick
Loaded with Onion flavor
Appetizer or Snack option
Dippable
Are Amish Onion Fritters different from regular Onion Fritters?
The only real difference is that the Amish Onion Fritters contain Corn Meal and sugar. Regular Onion Fritters do not.
What are some dipping suggestions?
There is a wide array of options. You can use Sour Cream, Salsa, Ranch dressing, ketchup, or even Honey Mustard to name a few options.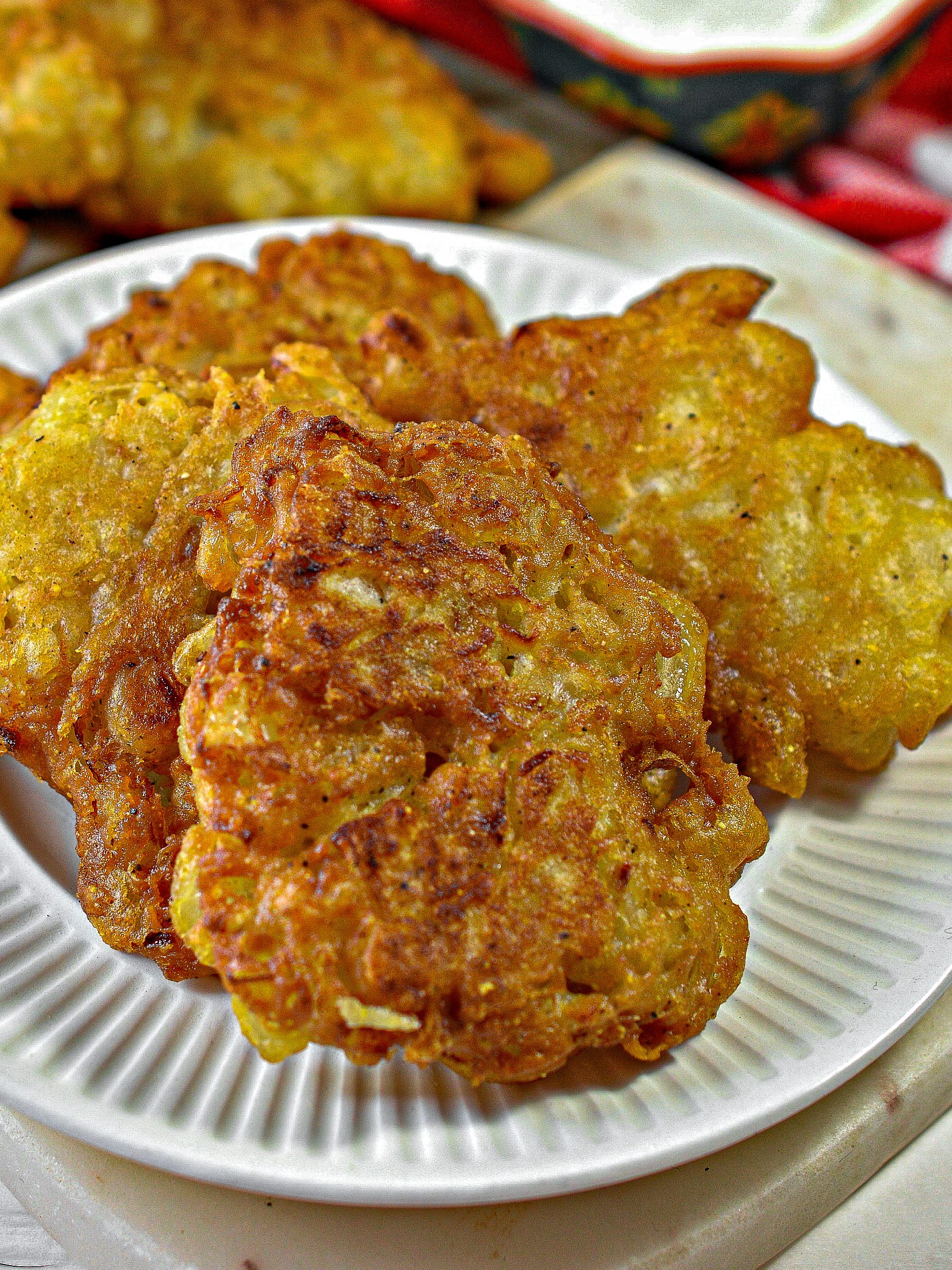 Amish Onion Fritter Ingredients:
Continue Reading in next page